November 30 – December 1, 2016
Each year, the UF Genetics Institute hosts the Florida Genetics Symposium. This event attracts genetics and genomics researchers, students and industry from across Florida. Speakers from around the world will present and discuss genetics and genomics topics, organized into three focused sessions. Over 130 students will present their research and findings during two poster presentation sessions. Poster session winners will be awarded certificates and monetary awards.
Cancer & Genetics Research Complex (2033 Mowry Road)
Keynote Address: Emmanuelle Charpentier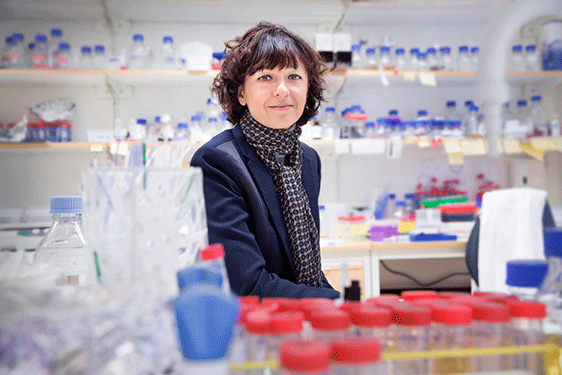 Emmanuelle Charpentier serves as director for the Max Planck Institute for Infection Biology in Berlin. Charpentier is perhaps best known for her role in identifying the molecular mechanisms of the bacterial CRISPR-Cas9 immune system, and repurposing it into a tool for genome editing. Through a collaboration with Jennifer Doudna's lab, Charpentier and her research team demonstrated Cas9 could be used to make cuts in any DNA sequence.
She is this year's Florida Genetics Symposium keynote speaker, and will give a talk titled, "The Transformative Genome Engineering Technology of CRISPR: Lessons Learned From Bacteria."
Deadlines: 
–Abstract submission closes 11:59 p.m., Nov. 18, 2016
–Symposium registration closes 11:59 p.m., Nov. 22, 2016
–Registration is free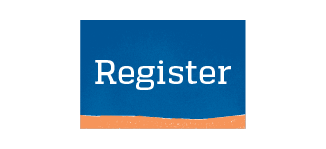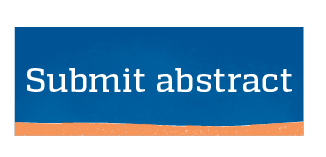 NOTE: All those interested in attending the Florida Genetics Symposium must register in order to attend. Even if you submit an abstract, you must also complete the registration form to attend the event.
Program:
Wednesday Nov. 30, 2016
Session 1– Genome Editing
| | | | |
| --- | --- | --- | --- |
| Noon – 1 p.m. | CGRC atrium | Registration and Poster Session 1 set-up | |
| 1 p.m. – 1:15 p.m. | CGRC 101 | Opening Remarks | Patrick Concannon, Director UFGI |
| 1:15 p.m. – 2 p.m. | CGRC 101 | "Genome Editing with Programmable Nucleases" | Dana Carroll, University of Utah |
| 2 p.m. – 2:30 p.m. | CGRC 101 | "Genome Editing in Citrus for Disease-Resistant Varieties" | Nian Wang, University of Florida |
| 2:30 p.m. – 3 p.m. | CGRC 101 | "AAV-Based Genome Targeting: New Approaches to the Study of CNS Function and Therapy" | Edgar Rodriguez, University of Florida |
| 3 p.m. – 5 p.m. | CGRC 133, 351, 451 | Poster Session I & Reception | |
| 5:30 p.m. – 6:30 p.m. | HPNP Auditorium | "The Transformative Genome Engineering Technology of CRISPR: Lessons Learned from Bacteria" |  Emmanuelle Charpentier, Director Max Planck Institute for Infection Biology |
Thursday, Dec. 1, 2016
Session 2– Microbiome
| | | | |
| --- | --- | --- | --- |
| 8 a.m. – 9 a.m. | CGRC atrium | Registration and breakfast | |
| 9 a.m. – 9:45 a.m. | CGRC 101 | "Ecology of the Human Microbiome in Health and Disease" | Eric Alm, Massachusetts Institute of Technology |
| 9:45 a.m. – 10:15 a.m. | CGRC 101 | "Microbial Genomics Illuminates Mechanisms Leading to Carcinogenesis" | Christian Jobin, University of Florida |
| 10:15 a.m. – 10:45 a.m. | CGRC 101 | "The Ambrosia Symbiosis: Fungi, Insects, Trees and People" | Jiri Hulcr, University of Florida |
| 10:45 a.m. – 11:30 a.m. | CGRC 101 | "Plant-Fungal Interactions: Communication and Coevolution Between Forest Trees and Their Symbiotic Fungi" | Rytas Vilgalys, Duke University |
| 11:30 a.m. – 1:30 a.m. | CGRC 133, 351, 451 | Poster Session II and Lunch | |
Session 3– Synthetic Biology
| | | | |
| --- | --- | --- | --- |
| 1:30 p.m. – 2:15 p.m. | CGRC 101 | "How to Synthesize a Genome" | Joef Boehke, New York University |
| 2:15 p.m. – 2:45 p.m. | CGRC 101 | "Developing Bio-Systems to Produce Fine Chemicals" | Yousong Ding, University of Florida |
| 2:45 p.m. – 3:15 p.m. | CGRC 101 | "Lessons and Applications of Synthetic Genetic Systems" | Steve Benner, The Foundation for Applied Molecular Evolution |
| 3:15 p.m. – 4 p.m. | CGRC 101 | "Predictable and Controllable Genetic Circuits in Plants with Synthetic Biology" | June Medford, Colorado State University |
| 4 p.m. – 4:15 p.m. | CGRC 101 | Best Poster Awards | |
Sponsors:
–Platinum–
Institute of Food and Agricultural Sciences
–Gold–
Center for Epigenetics
College of Liberal Arts and Sciences
Department of Molecular Genetics and Microbiology
–Silver–
Interdisciplinary Center for Biotechnology Research
Department of Pathology, Immunology and Laboratory Medicine
Animal Molecular and Cellular Biology Graduate Program
College of Medicine & Joseph and Leila Applebaum Foundation
College of Veterinary Medicine
–Bronze–
Center for Natural Products, Drug Discovery and Development (CNPD3)
Center for Pharmacogenomics
College of Pharmacy
Department of Microbiology and Cell Science
Department of Plant Molecular and Cellular Biology
UF Health Cancer Center
Department of Biology
Center for Environmental and Human Toxicology