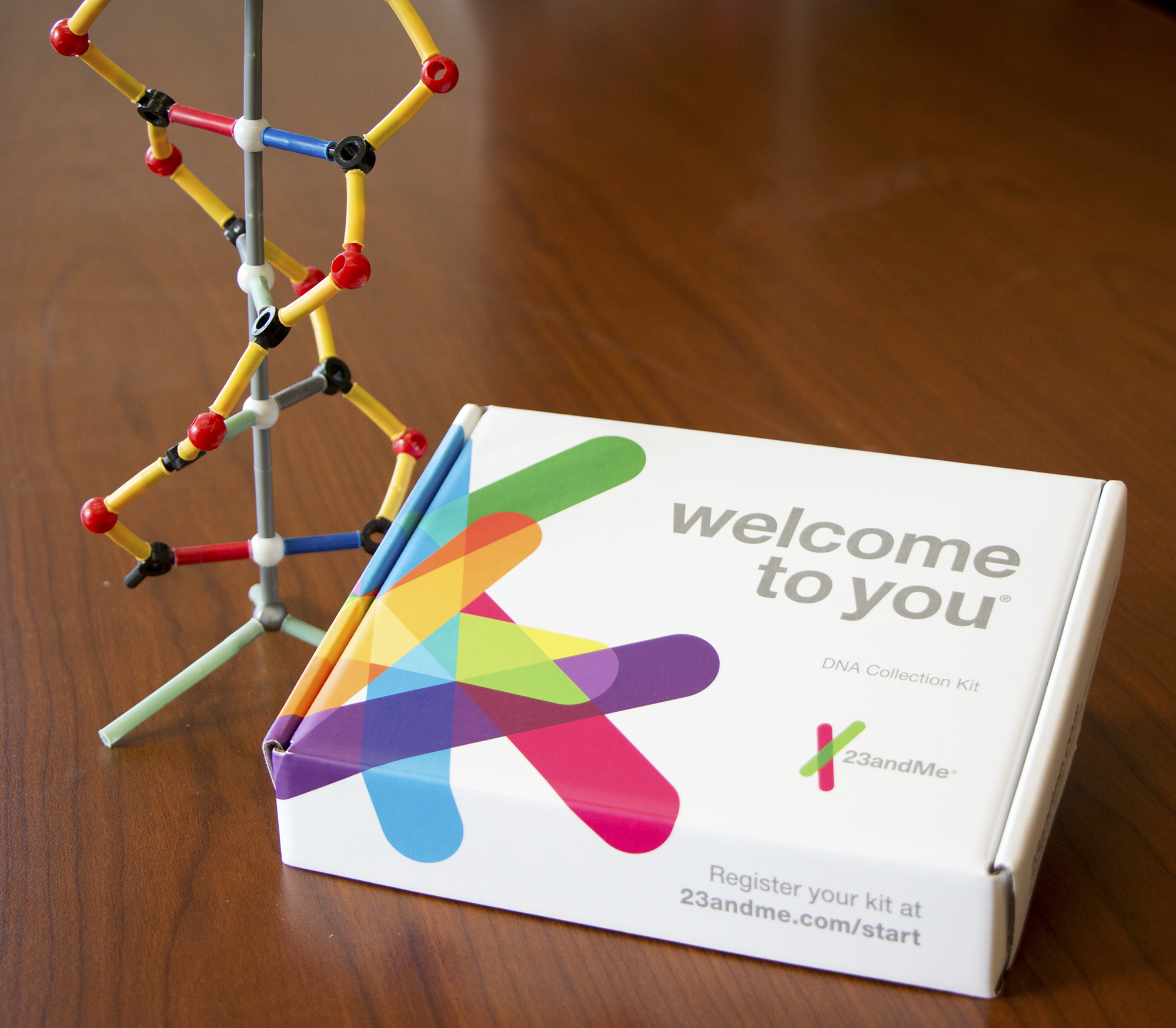 What would you learn with a free 23andMe kit? Join DNA Day, hosted by the University of Florida Genetics Institute, and you might find out.
The UFGI is hosting its second DNA Day, April 20 from 10:30 a.m. to 2:30 p.m. on Reitz Union North Lawn. This event is celebrated by scientific institutions nationally. It commemorates the discovery of DNA's structure, and the completion of the Human Genome Project.
Leading up to the event, UF students, staff members and faculty will have the opportunity to win a 23andMe kit (valued at $199). All they have to do is tweet @UFGenetics using #UFDNADay telling the UFGI why they want to win the kit.
Tweets will be accepted until 2:30 p.m. EST April 20.
The Genetics Institute will have several tables on Reitz Union North Lawn for students to make crafts, play games and do educational activities. Come spool DNA from fruit, coloring science drawings, and making DNA double helixes with candy. The event is a fun, relaxed way for people to learn about the role DNA plays in their lives.
President Fuchs will be visiting during the afternoon.
The Genetics Club and UFGI graduate students and faculty will be there, as well as a genetics counselor from the department of pediatrics, and representatives from organizations to share information about hereditary diseases.
For more information– visit our website, and join our Facebook event.