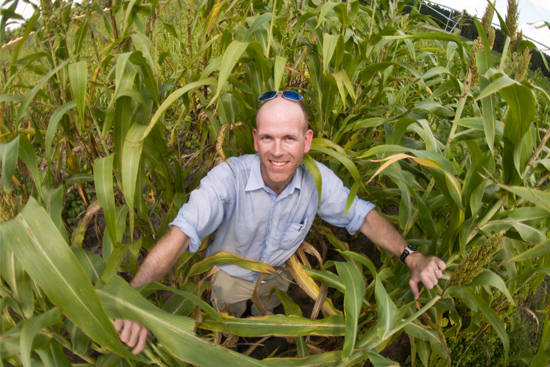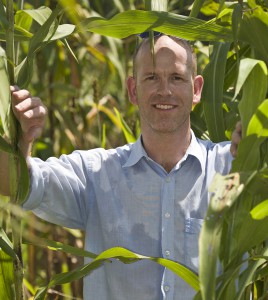 University of Florida department of Microbiology and Cell Science associate professor Wilfred Vermerris, PhD, is a resident member of the UF Genetics Institute in the CGRC and is graduate faculty and former Director of the Genetics & Genomics graduate program.
Dr. Vermerris specializes in sweet sorghum, a tall grass that grows in warm and dry climates, and its application to bioenergy. He recently released five sweet sorghum cultivars for the production of sugars that can be fermented to renewable biofuels. Two biorefineries in Florida are interested in these cultivars, with one planning to use the sorghum as a dedicated feedstock for fuel ethanol.
In addition, Vermerris and his research staff, working with a group of UF researchers from the College of Engineering and the College of Medicine, have created a novel nanotube from lignin present in the plant waste of biorefineries that can deliver DNA directly into the nucleus of human cells in tissue culture. Exciting possible applications of the lignin nanotubes include correcting genetic conditions and delivery of chemotherapy drugs specifically to cancerous tumors without affecting healthy tissues.
Arun Srivastava, PhD, also a UFGI resident member, worked in collaboration with Vermerris on the lignin nanotube project. "Working in the CGRC brought our work in gene therapy together with Dr. Vermerris' plant work," Dr. Srivastava said.
"My expectations for the future of this project and working with Dr. Vermerris include the possibility of taking it to the next level, using an animal model to evaluate the safety and efficacy of this approach to potentially treat human diseases," he added.