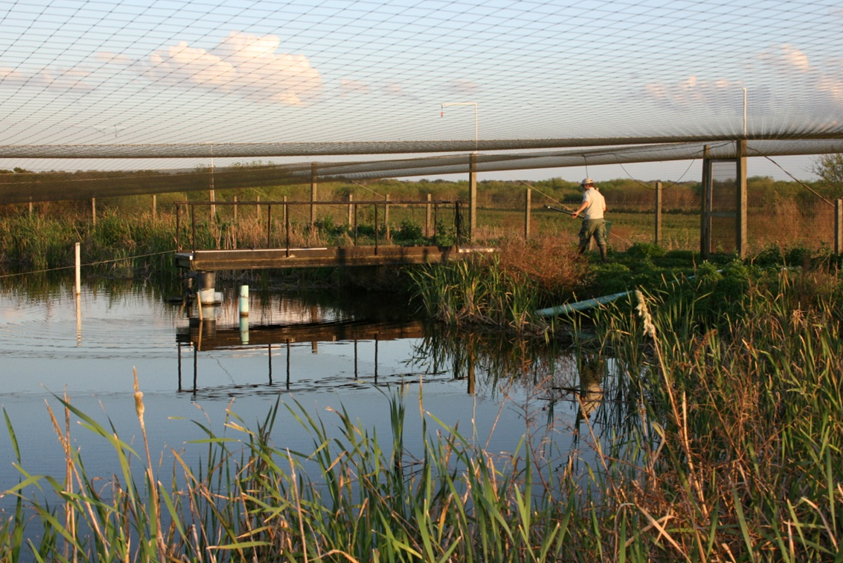 UFGI toxicology researchers included in special issue of comparative physiology journal
Two University of Florida Genetics Institute members had several papers published in a special issue of Comparative Biochemistry and Physiology Part D: Genomics and Proteomics. The issue highlighted applications for genomics and proteomics in the fields of physiology and toxicology.
Nancy Denslow, PhD, professor in the department of physiological sciences, and Chris Martyniuk, PhD, associate professor in the department of physiological sciences, both in the College of Veterinary Medicine, contributed papers studying fish exposed to different environmental chemicals.
"There's a big movement now in many fields, including aquatic toxicology, to use high throughput molecular approaches, and this includes genomics and proteomics," Martyniuk said.
Martyniuk is editor-in-chief of the journal. He said they chose toxicology as a theme, because the editorial board felt it was underrepresented in the field of comparative physiology. The issue included studies that leveraged techniques such as transcriptomics, proteomics, and metabolomics. Denslow and Martyniuk use these techniques to analyze how chemical exposures affect the physiology of fish that live in contaminated waters.
Martyniuk said they used techniques such as transcriptomics and proteomics to "capture molecular changes that occur in fish tissues, such as the liver, gonad and brain."
The researchers also used bioinformatics to analyze thousands of genes to "determine if the genes that are altered by a chemical are involved in specific physiological processes." One of the papers involved a meta-analysis of over 700 data sets to characterize variability in fish transcriptomes, which is important for biomarker validation.
"There are a lot of contaminants in the water that are real human health hazards; we are trying to understand what they do," Denslow said. "We use fish as a model. They're out there where the contaminants are."
Their papers discussed the physiological impacts of water tainted by perfluorinated chemicals from a nearby Teflon-coated pan manufacturer, and water tainted by organochlorine pesticides (such as DDT) used years ago on agricultural farms near Lake Apopka, Florida.
The studies revealed that exposure to these chemicals altered expression of many genes, with specific action on genes involved in the immune and reproductive systems. Alterations in these systems were visualized using bioinformatics programs that focus on gene sets involved in pathways.
For the fish exposed to Apopka contaminants, the pathway representing the immune system "lit up like a Christmas tree," Denslow said.
Studying how these toxins affect fish physiology is essential to better understanding how exposure may affect humans.
"We recently met with the farmers that worked on those farms fifty years ago," Denslow said, "and they said they'd be working on the farms, and the planes would spray everything [with pesticides], including them. And some of them now are sick people; they have lupus and they have diabetes, both immune-system related diseases, possibly due to the exposures they received on the farms."
The researchers said their next step is to build upon these results to shed additional light on the mechanisms behind exposures to certain chemicals in fish.