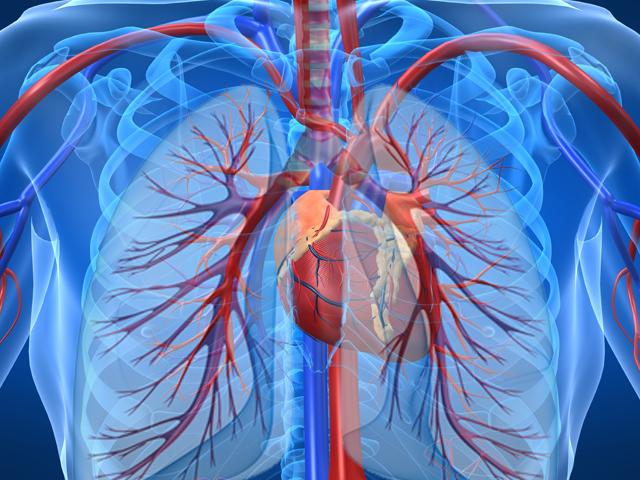 UFGI publication round-up week 8/21 and 8/28
Myeloid-derived Suppressor Cells are Necessary for Development of Pulmonary Hypertension.
Abstract
RATIONALE:
Pulmonary hypertension (PH) complicates the care of patients with chronic lung disease, such as idiopathic pulmonary fibrosis (IPF), resulting in a significant increase in morbidity and mortality. Disease pathogenesis is orchestrated by unidentified myeloid-derived cells.
OBJECTIVE:
We used murine models of PH and pulmonary fibrosis to study the role of circulating myeloid cells in disease pathogenesis and prevention.
METHODS:
We administered clodronate liposomes to bleomycin treated wild-type mice in order to induce pulmonary fibrosis and PH with a resulting increase in circulating bone marrow-derived cells.
MEASUREMENTS AND MAIN RESULTS:
We discovered that a population of CXCR2+ myeloid-derived suppressor cells (MDSCs), granulocytic subset (G-MDSC), is associated with severe PH in mice. Pulmonary pressures worsened despite improvement in bleomycin-induced pulmonary fibrosis. PH was attenuated by CXCR2 inhibition, with antagonist SB 225002, through decreasing G-MDSC recruitment to the lung. Molecular and cellular analysis of clinical patient samples confirmed a role for elevated MDSCs in IPF and IPF with PH.
CONCLUSIONS:
These data show that MDSCs play a key role in PH pathogenesis and that G-MDSC trafficking to the lung, through chemokine receptor CXCR2, increases development of PH in multiple murine models. Furthermore, we demonstrate pathology similar to the preclinical models in IPF with PH patient lung and blood samples, suggesting a potential role for CXCR2 inhibitor use in this patient population. These findings are significant as there are currently no approved disease specific therapies for patients with PH complicating IPF.
Diabetes Care.
2017 Aug 31. pii: dc170916. doi: 10.2337/dc17-0916. [Epub ahead of print]
Dysglycemia and Index60 as Prediagnostic End Points for Type 1 Diabetes Prevention Trials.
Nathan BM
1
,
Boulware D
2
,
Geyer S
2
,
Atkinson MA
3
,
Colman P
4
,
Goland R
5
,
Russell W
6
,
Wentworth JM
4
,
Wilson DM
7
,
Evans-Molina C
8
,
Wherrett D
9
,
Skyler JS
10
,
Moran A
11
,
Sosenko JM
10
;
Type 1 Diabetes TrialNet and Diabetes Prevention Trial–Type 1 Study Groups
.
Abstract
OBJECTIVE:
We assessed dysglycemia and an Index60 ≥1.00 (on the basis of fasting C-peptide, 60-min glucose, and 60-min C-peptide levels) as prediagnostic end points for type 1 diabetes among Type 1 Diabetes TrialNet Pathway to Prevention Study participants.
RESEARCH DESIGN AND METHODS:
Two cohorts were analyzed: 1) baseline normoglycemic oral glucose tolerance tests (OGTTs) with an incident dysglycemic OGTT and 2) baseline Index60 <1.00 OGTTs with an incident Index60 ≥1.00 OGTT. Incident dysglycemic OGTTs were divided into those with (DYS/IND+) and without (DYS/IND-) concomitant Index60 ≥1.00. Incident Index60 ≥1.00 OGTTs were divided into those with (IND/DYS+) and without (IND/DYS-) concomitant dysglycemia.
RESULTS:
The cumulative incidence for type 1 diabetes was greater after IND/DYS- than after DYS/IND- (P < 0.01). Within the normoglycemic cohort, the cumulative incidence of type 1 diabetes was higher after DYS/IND+ than after DYS/IND- (P < 0.001), whereas within the Index60 <1.00 cohort, the cumulative incidence after IND/DYS+ and after IND/DYS- did not differ significantly. Among nonprogressors, type 1 diabetes risk at the last OGTT was greater for IND/DYS- than for DYS/IND- (P < 0.001). Hazard ratios (HRs) of DYS/IND- with age and 30-0-min C-peptide were positive (P < 0.001 for both), whereas HRs of type 1 diabetes with these variables were inverse (P < 0.001 for both). In contrast, HRs of IND/DYS- and type 1 diabetes with age and 30-0-min C-peptide were consistent (all inverse [P < 0.01 for all]).
CONCLUSIONS:
The findings suggest that incident dysglycemia without Index60 ≥1.00 is a suboptimal prediagnostic end point for type 1 diabetes. Measures that include both glucose and C-peptide levels, such as Index60 ≥1.00, appear better suited as prediagnostic end points.
Identification of a methyltransferase catalyzing the final step of methyl anthranilate synthesis in cultivated strawberry.
Pillet J
1
,
Chambers AH
1,
2
,
Barbey C
1,
3
,
Bao Z
1
,
Plotto A
4
,
Bai J
4
,
Schwieterman M
5,
3
,
Johnson T
5,
3
,
Harrison B
1
,
Whitaker VM
1,
6
,
Colquhoun TA
5,
3
,
Folta KM
7,
8
.
Abstract
BACKGROUND:
Methyl anthranilate (MA) contributes an attractive fruity note to the complex flavor and aroma of strawberry (Fragaria spp.), yet it is rare in modern cultivars. The genetic basis for its biosynthesis has not been elucidated. Understanding the specific genes required for its synthesis could allow  the development of gene/allele-specific molecular markers to speed breeding of flavorful strawberries.
RESULTS:
Ripe fruits from individuals in an F1 population resulting from a cross between a MA producer and a non-producer were examined using a bulk-segregant transcriptome approach. MA producer and non-producer transcriptomes were compared, revealing five candidate transcripts that strictly co-segregated with MA production. One candidate encodes an annotated methyltransferase. MA levels are lower when this transcript is suppressed with RNAi, and bacterial cultures expressing the protein produced MA in the presence of anthranilic acid. Frozen fruit powders reconstituted with anthranilic acid and a methyl donor produced MA only if the transcript was detected in the fruit powder. A DNA-based molecular marker was developed that segregates with the MA-producing gene variant.
CONCLUSIONS:
These analyses indicate that the methyltransferase, now noted ANTHRANILIC ACID METHYL TRANSFERASE (FanAAMT), mediates the ultimate step of MA production in cultivated strawberry. Identification of this gene and its associated molecular marker may hasten breeding efforts to introduce this important volatile into modern cultivars.
β-Cell mass versus function in type 1 diabetes mellitus: truth or dare?
Diabetes Care.
2017 Sep;40(9):e122-e123. doi: 10.2337/dc17-0996. Epub 2017 Jul 5.
High Illicit Drug Abuse and Suicide in Organ Donors With Type 1 Diabetes.
Jacobsen LM
1,
2
,
Haller MJ
1,
2
,
Parish A
3
,
Gurka MJ
3
,
Levine SR
1
,
Wasserfall C
2,
4
,
Campbell-Thompson M
2,
4
,
Kaddis J
5
,
Pugliese A
6
,
Atkinson MA
1,
2,
4
,
Schatz DA
7,
2
.
Pediatr Neurol.
2017 Sep;74:32-40. doi: 10.1016/j.pediatrneurol.2017.05.016. Epub 2017 May 29.
Trends in Antiepileptic Drug Use in Children and Adolescents With Epilepsy.
Abstract
OBJECTIVE:
We describe the trends in antiepileptic drug (AED) use in children and adolescents with epilepsy in the United States.
METHODS:
We undertook a cross-sectional study based on Medicaid Analytic eXtract data set from 26 US states. Children and adolescents aged three to 18 years with at least one year continuous Medicaid fee-for-service coverage after the second outpatient or the first inpatient diagnosis of epilepsy in each calendar year during 1999 to 2009 were included in the study; therefore, 11 cohorts were established. A patient was defined as being exposed to a specific AED if he or she had at least one-day supply of the AED during the 1-year follow-up period. The annual prevalence of AEDs was reported, stratified by gender and age. The trends in AED use were evaluated through linear regression.
RESULTS:
The sample sizes of the 11 cohorts ranged between 17,304 and 22,672. The annual prevalence of valproic acid use declined from 42.4% in 1999 to 26.5% in 2009, and the prevalence of carbamazepine use declined from 37.1% to 10.2%. Meanwhile, the prevalence of levetiracetam use increased from 5.1% to about 32.0% in 2009, and the prevalence of oxcarbazepine use increased from 1.3% to 19.1%. Since 2008, levetiracetam (29.6%) has replaced valproic acid (27.8%) as the most commonly used AED in children and adolescents with epilepsy. The prevalence of diazepam use increased from 11.6% to 28.1%.
SIGNIFICANCE:
Compared with first- and second-generation antiepileptic drugs, third-generation AEDs have fewer adverse side effects, resulting in increased patient treatment adherence. Equally important is the economic impact of these newer AEDs. This first-of-its-kind study underscores the need for large database studies that objectively assess the cost-effectiveness of third-generation AEDs versus first- and second-generation AEDs in the treatment of childhood epilepsy.
Diabetes Care.
2017 Sep;40(9):1167-1172. doi: 10.2337/dc17-0166. Epub 2017 Jun 29.
My Child Is Islet Autoantibody Positive: Impact on Parental Anxiety.
Abstract
OBJECTIVE:
To assess parent anxiety in response to genetic and islet autoantibody (IA) testing in children at increased genetic risk for type 1 diabetes followed from birth in The Environmental Determinants of Diabetes in the Young (TEDDY) study.
RESEARCH DESIGN AND METHODS:
Parent anxiety about TEDDY children's risk was assessed with the State Anxiety Inventory (SAI). Parents completed the SAI when the child was 3, 6, and 15 months old and annually thereafter. Children were tested for IA every 3 months for 4 years and every 6 months thereafter. Parent SAI scores of 6,799 children followed with IA testing for at least 1 and up to 6 years were examined.
RESULTS:
At study inception, parents showed high levels of anxiety in response to their child's increased genetic type 1 diabetes risk; mothers were more anxious than fathers, and parents with diabetes in the family were more anxious than parents with no family history. In response to repeated IA-negative (IA-) test results, parent anxiety declined to normal levels. Anxiety increased in parents faced with an IA-positive (IA+) test result. Parents faced with two or more types of IA+ test results showed particularly high levels of anxiety (all P < 0.001).
CONCLUSIONS:
Infant genetic screening for type 1 diabetes raises parent anxiety when the child is at increased risk, but anxiety dissipates over time in cases of repeated IA- results. IA+ results heighten parent anxiety, and parents faced with two or more types of IA+ results may experience considerable anxiety for longer periods.
Infect Immun.
2017 Aug 18;85(9). pii: e00239-17. doi: 10.1128/IAI.00239-17. Print 2017 Sep.
Bacterial Nucleotidyl Cyclase Inhibits the Host Innate Immune Response by Suppressing TAK1 Activation.
Abstract
Exoenzyme Y (ExoY) is a type III secretion system effector found in 90% of the Pseudomonas aeruginosa isolates. Although it is known that ExoY is a soluble nucleotidyl cyclase that increases the cytoplasmic levels of nucleoside 3′,5′-cyclic monophosphates (cNMPs) to mediate endothelial Tau phosphorylation and permeability, its functional role in the innate immune response is still poorly understood. Transforming growth factor β-activated kinase 1 (TAK1) is critical for mediating Toll-like receptor (TLR) signaling and subsequent activation of NF-κB and AP-1, which are transcriptional activators of innate immunity. Here, we report that ExoY inhibits proinflammatory cytokine production through suppressing the activation of TAK1 as well as downstream NF-κB and mitogen-activated protein (MAP) kinases. Mice infected with ExoY-deficient P. aeruginosa had higher levels of tumor necrosis factor (TNF) and interleukin-6 (IL-6), more neutrophil recruitment, and a lower bacterial load in lung tissue than mice infected with wild-type P. aeruginosa Taken together, our findings identify a previously unknown mechanism by which P. aeruginosa ExoY inhibits the host innate immune response.
Phylogenomic analysis supports multiple instances of polyphyly in the oomycete peronosporalean lineage.
Abstract
The study of biological diversification of oomycetes has been a difficult task for more than a century. Pioneer researchers used morphological characters to describe this heterogeneous group, and physiological and genetic tools expanded knowledge of these microorganisms. However, research on oomycete diversification is limited by conflicting phylogenies. Using whole genomic data from 17 oomycete taxa, we obtained a dataset of 277 core orthologous genes shared among these genomes. Analyses of this dataset resulted in highly congruent and strongly supported estimates of oomycete phylogeny when we used concatenated maximum likelihood and coalescent-based methods; the one important exception was the position of Albugo. Our results supported the position of Phytopythium vexans (formerly in Pythium clade K) as a sister clade to the Phytophthora-Hyaloperonospora clade. The remaining clades comprising Pythium sensu lato formed two monophyletic groups. One group was composed of three taxa that correspond to Pythium clades A, B and C, and the other group contained taxa representing clades F, G and I, in agreement with previous Pythium phylogenies. However, the group containing Pythium clades F, G and I was placed as sister to the Phytophthora-Hyaloperonospora-Phytopythium clade, thus confirming the lack of monophyly of Pythium sensu lato. Multispecies coalescent methods revealed that the white blister rust, Albugo laibachii, could not be placed with a high degree of confidence. Our analyses show that genomic data can resolve the oomycete phylogeny and provide a phylogenetic framework to study the evolution of oomycete lifestyles.
Med Vet Entomol.
2017 Sep;31(3):243-251. doi: 10.1111/mve.12240. Epub 2017 Jun 22.
Determination of metabolic resistance mechanisms in pyrethroid-resistant and fipronil-tolerant brown dog ticks.
Abstract
Rhipicephalus sanguineus (Latreille) (Ixodida: Ixodidae) is a three-host dog tick found worldwide that is able to complete its' entire lifecycle indoors. Options for the management of R. sanguineus are limited and its' control relies largely on only a few acaricidal active ingredients. Previous studies have confirmed permethrin resistance and fipronil tolerance in R. sanguineus populations, commonly conferred by metabolic detoxification or target site mutations. Herein, five strains of permethrin-resistant and three strains of fipronil-tolerant ticks were evaluated for metabolic resistance using synergists to block metabolic enzymes. Synergist studies were completed with triphenyl phosphate (TPP) for esterase inhibition, piperonyl butoxide (PBO) for cytochrome P450 inhibition, and diethyl maleate (DEM) for glutathione-S-transferase inhibition. Additionally, increased esterase activity was confirmed using gel electrophoresis. The most important metabolic detoxification mechanism in permethrin-resistant ticks was increased esterase activity, followed by increased cytochrome P450 activity. The inhibition of metabolic enzymes did not have a marked impact on fipronil-tolerant tick strains.
FASEB J.
2017 Sep;31(9):4104-4116. doi: 10.1096/fj.201700022R. Epub 2017 Jun 1.
Histone deacetylase 1 activates PU.1 gene transcription through regulating TAF9 deacetylation and transcription factor IID assembly.
Abstract
Histone acetyltransferases and histone deacetylases (HDACs) are important epigenetic coregulators. It has been thought that HDACs associate with corepressor complexes and repress gene transcription; however, in this study, we have found that PU.1-a key master regulator for hematopoietic self-renewal and lineage specification-requires HDAC activity for gene activation. Deregulated PU.1 gene expression is linked to dysregulated hematopoiesis and the development of leukemia. In this study, we used erythroid differentiation as a model to analyze how the PU.1 gene is regulated. We found that active HDAC1 is directly recruited to active PU.1 promoter in progenitor cells, whereas acetylated HDAC1, which is inactive, is on the silenced PU.1 promoter in differentiated erythroid cells. We then studied the mechanism of HDAC1-mediated activation. We discovered that HDAC1 activates PU.1 gene transcription via deacetylation of TATA-binding protein-associated factor 9 (TAF9), a component in the transcription factor IID (TFIID) complex. Treatment with HDAC inhibitor results in an increase in TAF9 acetylation. Acetylated TAF9 does not bind to the PU.1 gene promoter and subsequently leads to the disassociation of the TFIID complex and transcription repression. Thus, these results demonstrate a key role for HDAC1 in PU.1 gene transcription and, more importantly, uncover a novel mechanism of TFIID recruitment and gene activation.-Jian, W., Yan, B., Huang, S., Qiu, Y. Histone deacetylase 1 activates PU.1 gene transcription through regulating TAF9 deacetylation and transcription factor IID assembly.
Chemosphere.
2017 Sep;182:22-30. doi: 10.1016/j.chemosphere.2017.05.015. Epub 2017 May 3.
Benzotriazole ultraviolet stabilizers alter the expression of the thyroid hormone pathway in zebrafish (Danio rerio) embryos.
Abstract
Benzotriazole ultraviolet stabilizers (BUVSs) are widely used in industrial products as well as personal-hygiene products to protect the material or skin from harmful UV-radiation. Due to their persistence and bioaccumulation, BUVSs have been ubiquitously detected in aquatic environments. Although the toxicological effects of BUVSs in aquatic organisms have been previously examined, the effects of BUVSs on the thyroid system have not been adequately addressed. In this study, we assessed putative thyroid disrupting effects of BUVSs (UV-234, UV-326, UV-329 and UV-P) in zebrafish embryos at 1, 10 and 100 μg/L for 96 h. The heart rate was assessed in zebrafish and was observed to be decreased by 6.9%-21.4% in exposure of tested BUVSs. We also observed that the transcript levels of HPT axis-related genes were affected by the 4 BUVSs tested in different ways. Specifically, mRNA levels of thyroid hormone receptors (thraa and thrb) in zebrafish embryos were differentially expressed and the direction of change in these transcripts was isoform and BUVSs dependent. Pathway analysis of the targeted genes measured indicated that cellular processes putatively affected by BUVSs included response to organic substance, regulation of transcription from RNA polymerase II promoter, intracellular receptor signaling pathway, and hypothyroidism. Upon expansion of the network, novel genes involved in this predicted gene network may provide insight into the mechanisms of thyroid disrupting mechanisms of BUVSs. Taken together, our results indicate that BUVSs can potentially impact the thyroid system, and that this is dependent upon the type or structure of BUVSs.
J Pharm Sci.
2017 Sep;106(9):2188-2194. doi: 10.1016/j.xphs.2017.04.072. Epub 2017 May 4.
Professor Yuichi Sugiyama: A Brilliant, Creative, Amicable, Charming, and Humorous Pharmaceutical Scientist.
Med Vet Entomol.
2017 Sep;31(3):306-311. doi: 10.1111/mve.12236. Epub 2017 Apr 19.
Permethrin and malathion LD90 values for Culex quinquefasciatus vary with topical application site.
Abstract
Prior research in multiple insect species has demonstrated that insecticide-induced mortality varies according to the body region exposed on the insect. This variation has been demonstrated in Culex quinquefasciatus Say (Diptera: Culicidae), but has not been quantified using dose-response curves. Applications of technical permethrin or malathion to one of three body regions on Cx. quinquefasciatus resulted in dose-response curves that were not equivalent to one another. The generated LD90 values and curves for each body region were compared with previously reported LD values for analogous sites in several mosquito species, specifically the mesothorax. Based on the present results, the permethrin and malathion LD50 and LD90 concentrations required for droplets impinging on the abdomen and mesothorax of Cx. quinquefasciatus when applied through ground-based spray systems utilized by mosquito control programmes were calculated.
J Pharm Sci.
2017 Sep;106(9):2853-2859. doi: 10.1016/j.xphs.2017.03.033. Epub 2017 Apr 13.
Tissue Distribution of a Therapeutic Monoclonal Antibody Determined by Large Pore Microdialysis.
Abstract
Therapeutic monoclonal antibodies (mAbs) exhibit limited distribution to the target tissues. Determination of target tissue interstitial concentration of mAbs is an important aspect in the assessment of their pharmacokinetic/pharmacodynamics relationship especially for mAbs targeting membrane bound receptors. The pharmacokinetics of R7072, a full length mAb (IgG) targeting human insulin-like growth factor-1 receptor was evaluated following a single intravenous dose at 1, 6.25, and 25 mg/kg in healthy female SCID-beige mice. R7072 showed linear pharmacokinetics over the dose range tested and was characterized by low systemic clearance and long terminal half-life. Furthermore, interstitial distribution of R7072 was evaluated in liver, skin, kidney, and muscle tissues using large pore microdialysis (MD) after intravenous administration of 10 mg/kg dose in mice. The relative recoveries of R7072 were consistent and similar between in vitro and in vivo MD experiments. The tissue and interstitial concentrations were significantly lower compared to serum concentrations and found to be highest in liver and lowest in muscle. The interstitial concentrations of R7072 were approximately 2-fold to 4-fold lower than corresponding total tissue concentrations. Large pore MD appears to be an attractive approach for direct measurement of pharmacologically relevant concentrations of therapeutic mAbs in tissue interstitial fluid.
Clinical Pharmacogenetics Implementation Consortium (CPIC) Guideline for Pharmacogenetics-Guided Warfarin Dosing: 2017 Update.
Johnson JA
1
,
Caudle KE
2
,
Gong L
3
,
Whirl-Carrillo M
3
,
Stein CM
4
,
Scott SA
5
,
Lee MT
6
,
Gage BF
7
,
Kimmel SE
8,
9
,
Perera MA
10
,
Anderson JL
11
,
Pirmohamed M
12
,
Klein TE
3
,
Limdi NA
13
,
Cavallari LH
1
,
Wadelius M
14
.
Abstract
This document is an update to the 2011 Clinical Pharmacogenetics Implementation Consortium (CPIC) guideline for CYP2C9 and VKORC1 genotypes and warfarin dosing. Evidence from the published literature is presented for CYP2C9, VKORC1, CYP4F2, and rs12777823 genotype-guided warfarin dosing to achieve a target international normalized ratio of 2-3 when clinical genotype results are available. In addition, this updated guideline incorporates recommendations for adult and pediatric patients that are specific to continental ancestry.
The Pharmacogenomics Research Network Translational Pharmacogenetics Program: Outcomes and Metrics of Pharmacogenetic Implementations Across Diverse Healthcare Systems.
Luzum JA
1,
2
,
Pakyz RE
3
,
Elsey AR
4
,
Haidar CE
5
,
Peterson JF
6,
7
,
Whirl-Carrillo M
8
,
Handelman SK
2
,
Palmer K
3
,
Pulley JM
9
,
Beller M
10
,
Schildcrout JS
11
,
Field JR
9
,
Weitzel KW
4
,
Cooper-DeHoff RM
4
,
Cavallari LH
4
,
O'Donnell PH
12
,
Altman RB
8
,
Pereira N
13
,
Ratain MJ
12
,
Roden DM
6
,
Embi PJ
14
,
Sadee W
2,
15
,
Klein TE
8
,
Johnson JA
4
,
Relling MV
5
,
Wang L
16
,
Weinshilboum RM
16
,
Shuldiner AR
3
,
Freimuth RR
17
;
Pharmacogenomics Research Network Translational Pharmacogenetics Program
.
Abstract
Numerous pharmacogenetic clinical guidelines and recommendations have been published, but barriers have hindered the clinical implementation of pharmacogenetics. The Translational Pharmacogenetics Program (TPP) of the National Institutes of Health (NIH) Pharmacogenomics Research Network was established in 2011 to catalog and contribute to the development of pharmacogenetic implementations at eight US healthcare systems, with the goal to disseminate real-world solutions for the barriers to clinical pharmacogenetic implementation. The TPP collected and normalized pharmacogenetic implementation metrics through June 2015, including gene-drug pairs implemented, interpretations of alleles and diplotypes, numbers of tests performed and actionable results, and workflow diagrams. TPP participant institutions developed diverse solutions to overcome many barriers, but the use of Clinical Pharmacogenetics Implementation Consortium (CPIC) guidelines provided some consistency among the institutions. The TPP also collected some pharmacogenetic implementation outcomes (scientific, educational, financial, and informatics), which may inform healthcare systems seeking to implement their own pharmacogenetic testing programs.
An engineered promoter driving expression of a microbial avirulence gene confers recognition of TAL effectors and reduces growth of diverse Xanthomonas strains in citrus.
Shantharaj D
1
,
Römer P
2
,
Figueiredo JFL
1
,
Minsavage GV
1
,
Krönauer C
3
,
Stall RE
1
,
Moore GA
4
,
Fisher LC
4
,
Hu Y
1
,
Horvath DM
5
,
Lahaye T
2,
3
,
Jones JB
1
.
Abstract
Xanthomonas citri ssp. citri (X. citri), causal agent of citrus canker, uses transcription activator-like effectors (TALEs) as major pathogenicity factors. TALEs, which are delivered into plant cells through the type III secretion system (T3SS), interact with effector binding elements (EBEs) in host genomes to activate the expression of downstream susceptibility genes to promote disease. Predictably, TALEs bind EBEs in host promoters via known combinations of TALE amino acids to DNA bases, known as the TALE code. We introduced 14 EBEs, matching distinct X. citri TALEs, into the promoter of the pepper Bs3 gene (ProBs31EBE ), and fused this engineered promoter with multiple EBEs (ProBs314EBE ) to either the β-glucuronidase (GUS) reporter gene or the coding sequence (cds) of the pepper gene, Bs3. TALE-induced expression of the Bs3 cds in citrus leaves resulted in no visible hypersensitive response (HR). Therefore, we utilized a different approach in which ProBs31EBE and ProBs314EBE were fused to the Xanthomonas gene, avrGf1, which encodes a bacterial effector that elicits an HR in grapefruit and sweet orange. We demonstrated, in transient assays, that activation of ProBs314EBE by X. citri TALEs is T3SS dependent, and that the expression of AvrGf1 triggers HR and correlates with reduced bacterial growth. We further demonstrated that all tested virulent X. citri strains from diverse geographical locations activate ProBs314EBE . TALEs are essential for the virulence of X. citri strains and, because the engineered promoter traps are activated by multiple TALEs, this concept has the potential to confer broad-spectrum, durable resistance to citrus canker in stably transformed plants.
An atypical forkhead-containing transcription factor SsFKH1 is involved in sclerotial formation and is essential for pathogenicity in Sclerotinia sclerotiorum.
Abstract
Sclerotinia sclerotiorum (Lib.) de Bary is a necrotrophic plant pathogen with a worldwide distribution. The sclerotia of S. sclerotiorum are pigmented multicellular structures formed from the aggregation of vegetative hyphae. These survival structures play a central role in the life and infection cycles of this pathogen. Here, we characterized an atypical forkhead (FKH)-box-containing protein, SsFKH1, involved in sclerotial development and virulence. To investigate the role of SsFkh1 in S. sclerotiorum, the partial sequence of SsFkh1 was cloned and RNA interference (RNAi)-based gene silencing was employed to alter the expression of SsFkh1. RNA-silenced mutants with significantly reduced SsFkh1 RNA levels exhibited slow hyphal growth and sclerotial developmental defects. In addition, the expression levels of a set of putative melanin biosynthesis-related laccase genes and a polyketide synthase-encoding gene were significantly down-regulated in silenced strains. Disease assays demonstrated that pathogenicity in RNAi-silenced strains was significantly compromised with the development of a smaller infection lesion on tomato leaves. Collectively, the results suggest that SsFkh1 is involved in hyphal growth, virulence and sclerotial formation in S. sclerotiorum.
NOTE: These abstracts were retrieved from the U.S. National Library of Medicine website managed in collaboration with the U.S. National Library of Medicine