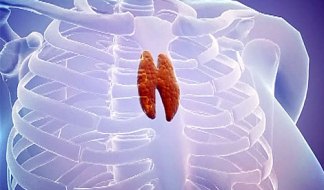 UFGI publication round-up week 4/10/17
Author information: Fernandez-Funez P1, Sanchez-Garcia J2, Rincon-Limas DE3.
1Department of Biomedical Sciences, University of Minnesota Medical School, Duluth Campus, Duluth, MN 55811, USA. Electronic address: pfernand@d.umn.edu.
2Department of Neurology, McKnight Brain Institute, University of Florida, Gainesville, FL 32611, USA.
3Departments of Neurology and Neuroscience, McKnight Brain Institute and Center for Translational Research on Neurodegenerative Diseases, University of Florida, Gainesville, FL 32611, USA.
Journal: Current Opinion in Genetics & Development
Date of e-pub: April 2017
Abstract: Prion diseases (PrD) are unique neurodegenerative conditions with sporadic, genetic, and infectious etiologies. The agent responsible for these pathologies is a misfolded conformation of the prion protein (PrP). Although a process of autocatalytic "conversion" is known to mediate disease transmission, important gaps still remain regarding the physiological function of PrP and its relevance to pathogenesis, the molecular and cellular mechanisms mediating neurotoxicity and transmission, and the PrP conformations responsible for neurotoxicity. New Drosophila models expressing mammalian PrP have revealed physiological insight into PrP function and opened the door to significant progress in prion transmission and PrP neurotoxicity. Importantly, flies expressing human PrP showing a robust eye phenotype will allow performing genetic screens to uncover novel mechanisms mediating PrP neurotoxicity.
Author information: Jadhav SB1, Khaowroongrueng V1, Fueth M2, Otteneder MB2, Richter W2, Derendorf H1.
1Department of Pharmaceutics, College of Pharmacy, University of Florida, Gainesville, USA.
2Roche Pharma Research and Early Development, Pharmaceutical Science, Roche Innovation Center Basel, Switzerland.
Journal: Journal of Pharmaceutical Sciences
Date of e-pub: April 2017
Abstract: Therapeutic monoclonal antibodies (mAbs) exhibit limited distribution to the target tissues. Determination of target tissue interstitial concentration of mAbs is an important aspect in the assessment of their pharmacokinetic/pharmacodynamics (PK/PD) relationship especially for mAbs targeting membrane bound receptors. The pharmacokinetics of R7072, a full length mAb (IgG) targeting human insulin like growth factor-1 receptor (IGF-1R) was evaluated following a single intravenous (IV) dose at 1, 6.25 and 25 mg/kg in healthy female SCID-beige mice. R7072 showed linear pharmacokinetics over the dose range tested and was characterized by low systemic clearance and long terminal half-life. Further, interstitial distribution of R7072 was evaluated in liver, skin, kidney and muscle tissues using large pore microdialysis (MD) after IV administration of 10 mg/kg dose in mice. The relative recoveries of R7072 were consistent and similar between in vitro and in vivo MD experiments. The tissue and/or interstitial concentrations were significantly lower compared to serum concentrations and found to be highest in liver and lowest in muscle. The interstitial concentrations of R7072 were approximately 2-4 fold lower than corresponding total tissue concentrations. Large pore MD appears to be an attractive approach for direct measurement of pharmacologically relevant concentrations of therapeutic mAbs in tissue interstitial fluid.
Author information: Yang YZ1, Ding S1, Wang Y1, Li CL1, Shen Y1, Meeley R2, McCarty DR3, Tan BC4.
1Shandong University CITY: Jinan China [CN].
2DuPont Pioneer Research & Development CITY: Johnston STATE: IA POSTAL_CODE: 50131-1004 United States Of America [US].
3University of Florida, IFAS CITY: Gainesville STATE: Florida POSTAL_CODE: 32611-0690 United States Of America [US].
4Shandong University CITY: Jinan POSTAL_CODE: 852 China [CN] bctan@sdu.edu.cn.
Journal: Plant Physiology
Date of e-pub: April 2017
Abstract: Vitamin B6, an essential co-factor for a range of biochemical reactions and a potent antioxidant, plays important roles in plant growth, development, and stress tolerance. Vitamin B6 deficiency causes embryo lethality in Arabidopsis, but the specific role of vitamin B6 synthesis in endosperm development has not been fully addressed, especially in monocot crops where endosperm constitutes the major portion of the grain. Through molecular characterization of a small kernel2 (smk2) mutant in maize, we reveal that vitamin B6 has differential effects on embryogenesis and endosperm development in maize. The B6 vitamer pyridoxal 5′-phosphate (PLP) is drastically reduced in both the smk2 embryo and the endosperm. However, whereas embryogenesis of the smk2 mutant is arrested at the transition stage, endosperm formation is nearly normal. Cloning reveals that Smk2 encodes the glutaminase subunit of the PLP synthase complex involved in vitamin B6 biosynthesis de novo. Smk2 partially complements the Arabidopsis vitamin B6 deficient mutant pdx2.1 and Saccharomyces cerevisiae pyridoxine auxotrophic mutant MML21. Smk2 is constitutively expressed in the maize plant including developing embryos. Analysis of B6 vitamers indicates that the endosperm accumulates a large amount of pyridoxamine 5′-phosphate (PMP). These results indicate that vitamin B6 is essential to embryogenesis but has a reduced role in endosperm development in maize. The vitamin B6 required for seed development is synthesized in the seed and the endosperm accumulates PMP probably as a storage form of vitamin B6.
Author information: Mueller C1, Gernoux G1, Gruntman AM2, Borel F1, Reeves EP3, Calcedo R4, Rouhani FN5, Yachnis A5, Humphries M1, Campbell-Thompson M5, Messina L1, Chulay JD6, Trapnell B7, Wilson JM4, McElvaney NG3, Flotte TR8.
1University of Massachusetts Medical School, Worcester, MA 01655, USA.
2University of Massachusetts Medical School, Worcester, MA 01655, USA; Tufts University Cummings School of Veterinary Medicine, North Grafton, MA 01536, USA.
3Department of Respiratory Research, Royal College of Surgeons in Ireland, Beaumont Hospital, Dublin 2, Ireland.
4Gene Therapy Program, University of Pennsylvania Perelman School of Medicine, Philadelphia, PA 19104, USA.
5University of Florida College of Medicine, Gainesville, FL 32610, USA.
6Applied Genetic Technologies Corporation, Alachua, FL 32615, USA.
7Cincinnatti Children's Hospital, Cincinnati, OH 45229, USA.
8University of Massachusetts Medical School, Worcester, MA 01655, USA. Electronic address: terry.flotte@umassmed.edu.
Journal: Molecular Therapy : The Journal of the American Society of Gene Therapy
Date of e-pub: April 2017
Abstract: Alpha-1 antitrypsin deficiency is a monogenic disorder resulting in emphysema due principally to the unopposed effects of neutrophil elastase. We previously reported achieving plasma wild-type alpha-1 antitrypsin concentrations at 2.5%-3.8% of the purported therapeutic level at 1 year after a single intramuscular administration of recombinant adeno-associated virus serotype 1 alpha-1 antitrypsin vector in alpha-1 antitrypsin deficient patients. We analyzed blood and muscle for alpha-1 antitrypsin expression and immune cell response. We also assayed previously reported markers of neutrophil function known to be altered in alpha-1 antitrypsin deficient patients. Here, we report sustained expression at 2.0%-2.5% of the target level from years 1-5 in these same patients without any additional recombinant adeno-associated virus serotype-1 alpha-1 antitrypsin vector administration. In addition, we observed partial correction of disease-associated neutrophil defects, including neutrophil elastase inhibition, markers of degranulation, and membrane-bound anti-neutrophil antibodies. There was also evidence of an active T regulatory cell response (similar to the 1 year data) and an exhausted cytotoxic T cell response to adeno-associated virus serotype-1 capsid. These findings suggest that muscle-based alpha-1 antitrypsin gene replacement is tolerogenic and that stable levels of M-AAT may exert beneficial neutrophil effects at lower concentrations than previously anticipated.
Author information: Canchi S1, Sarntinoranont M1, Hong Y1, Flint JJ2, Subhash G1, King MA3,4.
1Department of Mechanical & Aerospace Engineering, University of Florida, Gainesville, Florida, United States of America.
2 Mcknight Brain Institute, University of Florida, Gainesville, Florida, United States of America.
3Department of Pharmacology & Therapeutics, University of Florida, Gainesville, Florida, United States of America./div>
4North Florida/South Georgia VA Medical Center, Gainesville, Florida, United States of America.
Journal: PloS One
Date of e-pub: April 2017
Abstract: Exposure to explosive blasts can produce functional debilitation in the absence of brain pathology detectable at the scale of current diagnostic imaging. Transient (ms) overpressure components of the primary blast wave are considered to be potentially damaging to the brain. Astrocytes participate in neuronal metabolic maintenance, blood-brain barrier, regulation of homeostatic environment, and tissue remodeling. Damage to astrocytes via direct physical forces has the potential to disrupt local and global functioning of neuronal tissue. Using an ex vivo brain slice model, we tested the hypothesis that viable astrocytes within the slice could be injured simply by transit of a single blast wave consisting of overpressure alone. A polymer split Hopkinson pressure bar (PSHPB) system was adapted to impart a single positive pressure transient with a comparable magnitude to those that might be present inside the head. A custom built test chamber housing the brain tissue slice incorporated revised design elements to reduce fluid space and promote transit of a uniform planar waveform. Confocal microscopy, stereology, and morphometry of glial fibrillary acidic protein (GFAP) immunoreactivity revealed that two distinct astrocyte injury profiles were identified across a 4 hr post-test survival interval: (a) presumed conventional astrogliosis characterized by enhanced GFAP immunofluorescence intensity without significant change in tissue area fraction and (b) a process comparable to clasmatodendrosis, an autophagic degradation of distal processes that has not been previously associated with blast induced neurotrauma. Analysis of astrocyte branching revealed early, sustained, and progressive differences distinct from the effects of slice incubation absent overpressure testing. Astrocyte vulnerability to overpressure transients indicates a potential for significant involvement in brain blast pathology and emergent dysfunction. The testing platform can isolate overpressure injury phenomena to provide novel insight on physical and biological mechanisms.
Author information: Madenci AL1,2, Li GZ3, Weil BR4, Zurakowski D4, Kang PB5, Weldon CB4.
1Department of Surgery, Brigham and Women's Hospital and Harvard Medical School, 75 Francis St, CA-034, Boston, MA, 02115, USA. amadenci@partners.org.
2Department of Surgery, Boston Children's Hospital and Harvard Medical School, Boston, MA, USA. amadenci@partners.org.
3Department of Surgery, Brigham and Women's Hospital and Harvard Medical School, 75 Francis St, CA-034, Boston, MA, 02115, USA.
4Department of Surgery, Boston Children's Hospital and Harvard Medical School, Boston, MA, USA.
5Division of Pediatric Neurology, Department of Pediatrics, University of Florida College of Medicine, Gainesville, FL, USA.
Journal: Pediatric Surgery International
Date of e-pub: April 2017
Abstract: The role of thymectomy in the treatment of juvenile myasthenia gravis (JMG) is poorly defined. The objective of this systematic review was to evaluate the effect of thymectomy on survival, disease severity, and peri-operative complications for patients with JMG.
A search of MEDLINE, EMBASE, and the Cochrane Library (1/1/2000-3/1/2016) identified all English language, human studies of thymectomy for JMG. The population was patients with JMG age ≤18 years who underwent thymectomy (comparator group was unexposed to thymectomy). Outcomes included survival, disease severity, and post-operative complications. Data extraction was performed by independent reviewers.
Sixteen retrospective studies included 1131 participants with JMG and 488 (43%) underwent thymectomy. Post-operative improvement in JMG severity occurred for 77% (n = 376/488). Comparisons of thymectomy to non-operative management were mixed. Post-operative complications were poorly recorded. Power to compare surgical approaches was limited. Outcomes specific to antibodies, surgical pathology findings, severity of JMG, and timing of thymectomy were sparse.
Existing data regarding thymectomy for JMG are limited and entirely retrospective. The majority of patients who underwent thymectomy had improvement in disease severity and post-operative complications were rare. Prospective, multicenter study of thymectomy for JMG is warranted.
Author information: Chambers SM1, Watkins JE Jr2, Sessa EB3.
1University of Florida, Department of Biology, Gainesville, Florida, USA smstev2@ufl.edu.
2Colgate University, Department of Biology, Hamilton, New York, USA.
3University of Florida, Department of Biology, Gainesville, Florida, USA.
Journal: American Journal of Botany
Date of e-pub: April 2017
Abstract: For many plant species, historical climatic conditions may have left lasting imprints that are detectable in contemporary populations. Additionally, if these historical conditions also prevented gene flow among populations, these populations may be differentiated with respect to one another and their contemporary environmental conditions. For the fern, Vittaria appalachiana, one theory is that historical conditions during the Pleistocene largely shaped both the distribution and lack of sporophyte production. Our goals-based on this theory-were to examine physiological differences among and within populations spanning the species' geographic range, and the contribution of historical climatic conditions to this differentiation.
We exposed explants from five populations to four drying treatments and examined differences in physiological response. Additionally, we examined the role of historical and current climatic conditions in driving the observed population differentiation.
Populations differ in their ability to tolerate varying levels of dehydration, displaying a pattern of countergradient selection. Exposure to historical and contemporary climatic conditions, specifically variation in temperature and precipitation regimes, resulted in population divergence observed among contemporary populations.
Historical conditions have shaped not only the distribution of V. appalachiana, but also its current physiological limitations. Results from this study support the hypothesis that climatic conditions during the Pleistocene are responsible for the distribution of this species, and may be responsible for the observed differences in dehydration tolerance. Additionally, dehydration tolerance may be the driving factor for previously reported patterns of countergradient selection in this species.
NOTE: These abstracts were retrieved from the U.S. National Library of Medicine website managed in collaboration with the U.S. National Library of Medicine