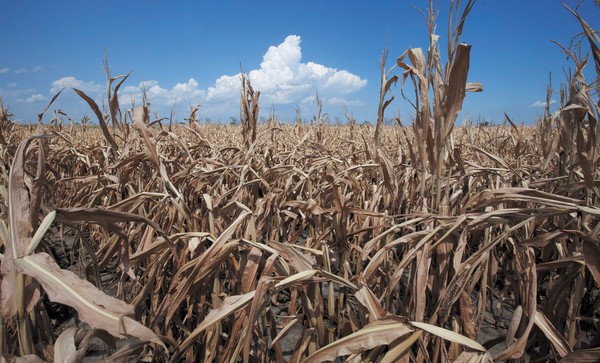 UFGI publication round-up week 2/12
Sci Rep.
 2018 Feb 16;8(1):3199. doi: 10.1038/s41598-018-21303-2.
Prevalence and impact of baseline resistance-associated substitutions on the efficacy of ledipasvir/sofosbuvir or simeprevir/sofosbuvir against GT1 HCV infection.
Wang GP
1,
2
, 
Terrault N
3
, 
Reeves JD
4
, 
Liu L
5
, 
Li E
5
, 
Zhao L
5
, 
Lim JK
6
, 
Morelli G
5
, 
Kuo A
7
, 
Levitsky J
8
, 
Sherman KE
9
, 
Frazier LM
10
, 
Ramani A
11
, 
Peter J
5
, 
Akuskevich L
12
, 
Fried MW
12
, 
Nelson DR
5
.
1

University of Florida, Gainesville, USA. gary.wang@medicine.ufl.edu.

2

North Florida/South Georgia Veterans Health System, Gainesville, USA. gary.wang@medicine.ufl.edu.

3

University of California, San Francisco, San Francisco, USA.

4

Monogram Biosciences, South San Francisco, USA.

5

University of Florida, Gainesville, USA.

6

Yale University School of Medicine, New Haven, USA.

7

Virginia Mason Medical Center, Seattle, USA.

8

Northwestern University Feinberg School of Medicine, Chicago, USA.

9

University of Cincinnati, Cincinnati, USA.

10

Liver Wellness Center, Little Rock, USA.

11

Columbia Memorial Hospital (Mountainview Medical Center), Hudson, USA.

12

University of North Carolina, Chapel Hill, United States.
Abstract
Baseline resistance-associated substitutions (RASs) have variable impacts in clinical trials but their prevalence and impact in real-world patients remains unclear. We performed baseline resistance testing using a commercial assay (10% cutoff) for 486 patients treated with LDV/SOF or SMV/SOF, with or without ribavirin, in the multi-center, observational HCV-TARGET cohort. Linkage of RASs was evaluated in selected samples using a novel quantitative single variant sequencing assay. Our results showed that the prevalence of NS3, NS5A, NS5B RASs was 45%, 13%, and 8%, respectively, and 10% of patients harbored RASs in 2 or more drug classes. Baseline LDV RASs in GT1a, TE, and cirrhosis LDV/SOF subgroup was associated with 2-4% lower SVR12 rates. SMV RASs was associated with lower SVR12 rates in GT1a, treatment-experienced, cirrhotics SMV/SOF subgroup. Pooled analysis of all patients with baseline RASs revealed that SVR12 was 100% (19/19) in patients treated for longer than 98 days but was 87% (81/93) in patients treated for shorter than 98 days. These results demonstrate that RASs prevalence and their impact in real world practice are in general agreement with registration trials, and suggest that longer treatment duration may overcome the negative impact of baseline RASs on SVR12 rates in clinical practice.
J Leukoc Biol.
 2018 Feb 13. doi: 10.1002/JLB.3MIA0917-352R. [Epub ahead of print]
CRISPR/Cas9 knockout of USP18 enhances type I IFN responsiveness and restricts HIV-1 infection in macrophages.
1

Department of Pathology, Immunology & Laboratory Medicine, University of Florida, Gainesville, Florida, USA.

2

Center for Cellular Reprogramming, University of Florida, Gainesville, Florida, USA.

3

Research Center for Stem Cell Engineering, National Institute of Advanced Industrial Science and Technology, Tsukuba, Ibaraki, Japan.
Abstract
The IFN-stimulated gene ubiquitin-specific proteinase 18 (USP18) encodes a protein that negatively regulates T1 IFN signaling via stearic inhibition of JAK1 recruitment to the IFN-α receptor 2 subunit (IFNAR2). Here, we demonstrate that USP18 expression is induced by HIV-1 in a T1 IFN-dependent manner. Experimental depletion of USP18 by clustered regularly interspaced short palindromic repeats (CRISPR)/CRISPR-associated protein 9 (Cas9) gene editing results in a significant restriction of HIV-1 replication in an induced pluripotent stem cell (iPSC)-derived macrophage model. In the absence of USP18, macrophages have increased responsiveness to stimulation with T1 IFNs with prolonged phosphorylation of STAT1 and STAT2 and increased expression of IFN-stimulated genes that are key for antiviral responses. Interestingly, HIV-1 requires some signaling through the T1 IFN receptor to replicate efficiently because a neutralizing antibody that inhibits T1 IFN activity reduces HIV-1 replication rate in monocyte-derived macrophages. USP18 induction by HIV-1 tunes the IFN response to optimal levels allowing for efficient transcription from the HIV-1 LTR promoter while minimizing the T1 IFN-induced antiviral response that would otherwise restrict viral replication and spread. Finally, iPSC and CRISPR/Cas9 gene targeting offer a powerful tool to study host factors that regulate innate immune responses.
Deciphering drought-induced metabolic responses and regulation in developing maize kernels.
Yang L
1,
2,
3
, 
Fountain JC
1,
2
, 
Ji P
2
, 
Ni X
4
, 
Chen S
5
, 
Lee RD
6
, 
Kemerait RC
2
, 
Guo B
1
.
1

USDA-ARS, Crop Protection and Management Research Unit, Tifton, GA, 31793, USA.

2

Department of Plant Pathology, University of Georgia, Tifton, GA, 31793, USA.

3

College of Biology and the Environment, Nanjing Forestry University, Nanjing, Jiangsu, 210034, China.

4

USDA-ARS, Crop Genetics and Breeding Research Unit, Tifton, GA, 31793, USA.

5

University of Florida, Department of Biology, Genetics Institute, and Plant Molecular, Cellular Biology Program, Gainesville 32611, FL, USA.

6

Department of Crop and Soil Sciences, University of Georgia, Tifton, GA, 31793, USA.
Abstract
Drought stress conditions decrease maize growth and yield, and aggravate pre-harvest aflatoxin contamination. While several studies have been performed on mature kernels responding to drought stress, the metabolic profiles of developing kernels are not as well characterized, particularly in germplasm with contrasting resistance to both drought and mycotoxin contamination. Here, following screening for drought tolerance, a drought-sensitive line, B73, and a drought-tolerant line, Lo964, were selected and stressed beginning at 14 days after pollination. Developing kernels were sampled 7 and 14 days after drought induction (DAI) from both stressed and irrigated plants. Comparative biochemical and metabolomic analyses profiled 409 differentially accumulated metabolites. Multivariate statistics and pathway analyses showed that drought stress induced an accumulation of simple sugars and polyunsaturated fatty acids and a decrease in amines, polyamines, and dipeptides in B73. Conversely, sphingolipid, sterol, phenylpropanoid, and dipeptide metabolites accumulated in Lo964 under drought stress. Drought stress also resulted in the greater accumulation of reactive oxygen species (ROS) and aflatoxin in kernels of B73 in comparison to Lo964 implying a correlation in their production. Overall, field drought treatments disordered a cascade of normal metabolic programming during development of maize kernels and subsequently caused oxidative stress. The glutathione and urea cycles along with the metabolism of carbohydrates and lipids for osmoprotection, membrane maintenance, and antioxidant protection were central among the drought stress responses observed in developing kernels. These results also provide novel targets to enhance host drought tolerance and disease resistance through the use of biotechnologies such as transgenics and genome editing. This article is protected by copyright. All rights reserved.
Interactions of Salmonella enterica Serovar Typhimurium and Pectobacterium carotovorum within a Tomato Soft Rot.
1

Soil and Water Science Department, Genetics Institute, University of Florida-IFAS, Gainesville, Florida, USA aegeorge@ufl.edu.

2

Soil and Water Science Department, Genetics Institute, University of Florida-IFAS, Gainesville, Florida, USA.

3

Department of Microbiology and Molecular Genetics, University of California, Irvine, Irvine, California, USA.

4

Produce Safety and Microbiology Research Unit, Western Regional Research Center, Agricultural Research Service, U.S. Department of Agriculture, Albany, California, USA.
Abstract
Salmonella spp. are remarkably adaptable pathogens, and this adaptability allows these bacteria to thrive in a variety of environments and hosts. The mechanisms with which these pathogens establish within a niche amid the native microbiota remain poorly understood. Here, we aimed to uncover the mechanisms that enable Salmonella enterica serovar Typhimurium strain ATCC 14028 to benefit from the degradation of plant tissue by a soft rot plant pathogen, Pectobacterium carotovorum The hypothesis that in the soft rot, the liberation of starch (not utilized by P. carotovorum) makes this polymer available to Salmonella spp., thus allowing it to colonize soft rots, was tested first and proven null. To identify the functions involved in Salmonella soft rot colonization, we carried out transposon insertion sequencing coupled with the phenotypic characterization of the mutants. The data indicate that Salmonella spp. experience a metabolic shift in response to the changes in the environment brought on by Pectobacterium spp. and likely coordinated by the csrBC small regulatory RNA. While csrBC and flhD appear to be of importance in the soft rot, the global two-component system encoded by barA sirA (which controls csrBC and flhDC under laboratory conditions) does not appear to be necessary for the observed phenotype. Motility and the synthesis of nucleotides and amino acids play critical roles in the growth of Salmonella spp. in the soft rot.IMPORTANCE Outbreaks of produce-associated illness continue to be a food safety concern. Earlier studies demonstrated that the presence of phytopathogens on produce was a significant risk factor associated with increased Salmonella carriage on fruits and vegetables. Here, we genetically characterize some of the requirements for interactions between Salmonella and phytobacteria that allow Salmonella spp. to establish a niche within an alternate host (tomato). Pathways necessary for nucleotide synthesis, amino acid synthesis, and motility are identified as contributors to the persistence of Salmonella spp. in soft rots.
NOTE: These abstracts were retrieved from the U.S. National Library of Medicine website managed in collaboration with the U.S. National Library of Medicine