October 25 – October 26, 2017
Cancer & Genetics Research Complex (2033 Mowry Road) 
Each year, the UF Genetics Institute hosts the Florida Genetics Symposium. This event attracts genetics and genomics researchers, students and industry from across Florida. Speakers from around the world will present and discuss genetics and genomics topics, organized into three focused sessions. Approximately 100 students and independent researchers will present their research and findings during two poster presentation sessions. Poster session winners will be awarded certificates and monetary awards. The University of Florida Genetics Institute looks forward to welcoming you to the Florida Genetics Symposium 2017 this week.
Registration and Abstract Submission is closed.
All those interested in attending the Florida Genetics Symposium must register in order to attend. If you did not register before the October 17 deadline, then you can do so at the event. Submitting an abstract, approved by the principal investigator, also entails presenting a poster at the event.
Event App, "Florida Genetics Symposium '17"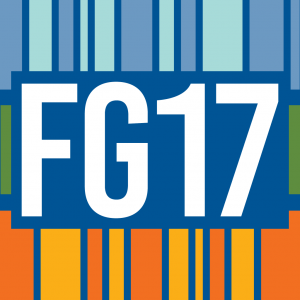 View Web-based version.
Commercial Sponsorship
View letter.
Program
Wednesday Oct. 25, 2017
Session 1– Precision Genetics
Chair: Larisa Cavallari, Co-chair: Laura Ranum; Keynote chair: Maurice S. Swanson
Noon – 1 p.m.
CGRC atrium
Registration and Poster Session 1 set-up
1 p.m. – 1:15 p.m.
CGRC 101
Opening Remarks
Patrick Concannon, Director UFGI
1:15 p.m. – 2 p.m.
CGRC 101
"A Multi-ethnic, Multi-omics Approach to Cardiovascular Disease"
Stephen S. Rich, University of Virginia
2 p.m. – 2:45 p.m.
CGRC 101
"The Miracle of Genome Editing in Plants has Arrived. Now What?"
Zach Lippman, Cold Spring Harbor Laboratory
2:45 p.m. – 3:15 p.m.
CGRC 101
"Advancing patient care through genetically-guided drug therapy: The UF Health Personalized Medicine Program"
Julie A. Johnson, University of Florida
3:15 p.m. – 5:15 p.m.
CGRC 451
Poster Session I & Reception
5:30 p.m. – 6:30 p.m.
HPNP Auditorium

Keynote Speaker


"Nusinersen (SpinrazaTM): The First FDA-Approved Treatment for SMA"
Adrian R. Krainer, Professor of Molecular Genetics and Program Chair of Cancer & Molecular Biology, Cold Spring Harbor Laboratory
Thursday, Oct. 26, 2017
Session 2– Proteogenomics
Chair: Jorg Bungert
| | | | |
| --- | --- | --- | --- |
| 8 a.m. – 9 a.m. | CGRC atrium | Registration and breakfast | |
| 9 a.m. – 9:45 a.m. | CGRC 101 | "Definition of the expressome by DNA methylation patterns" | Steve Briggs, University of California San Diego |
| 9:45 a.m. – 10:15 a.m. | CGRC 101 | "Proteogenomics – Proteomics responses to sex hormones in a non-model species" | Nancy Denslow, University of Florida |
| 10:15 a.m. – 10:45 a.m. | CGRC 101 | "Repeat associated non-ATG translation: new starts and directions in neurodegenerative disease" | Laura Ranum, University of Florida |
| 10:45 a.m. – 11:30 a.m. | CGRC 101 | "Proteogenomic Analysis of Ovarian Cancer in the Context of Clinical Outcome" | Karin D. Rodland, Pacific Northwest National Laboratory USA |
| 11:30 a.m. – 1:30 p.m. | CGRC 451 | Poster Session II and Lunch | |
Session 3– Environmental Genetics
Chair: Jeffrey A. Rollins
| | | | |
| --- | --- | --- | --- |
| 1:30 p.m. – 2:15 p.m. | CGRC 101 | "Plants in the Fourth Dimension: The Interaction Between Time and Temperature Responses" | Colleen J. Doherty, North Carolina State University |
| 2:15 p.m. – 2:45 p.m. | CGRC 101 | "Deep sequencing of influenza viruses reveals infections with multiple distinct lineages" | Derek Cummings, University of Florida |
| 2:45 p.m. – 3:15 p.m. | CGRC 101 | "The Earth's Cryoecosphere and Search for Life on Ocean Worlds" | Brent Christner, University of Florida |
| 3:15 p.m. – 4 p.m. | CGRC 101 | "Evolution in the Anthropocene – the Genetic Basis of Rapid and Repeated Adaptation to Environmental Pollution in Fish from Urban Estuaries" | Andrew Whitehead, University of California, Davis |
| 4 p.m. – 4:15 p.m. | CGRC 101 | Best Poster Awards and Conclusion |  Patrick Concannon, Director of UFGI |
Sponsors
Platinum
Canon BioMedical
Gold
College of Liberal Arts & Sciences
Department of Molecular Genetics & Microbiology
Center for Epigenetics
College of Pharmacy
Silver
Interdisciplinary Center for Biotechnology Research
Department of Pathology, Immunology and Laboratory Medicine
UF Health Cancer Center
College of Veterinary Medicine
College of Medicine, Joseph and Leila Applebaum Foundation
UF Informatics Institute
Emerging Pathogens Institute
Department of Microbiology and Cell Science
Animal Molecular & Cellular Biology Graduate Program
Bronze
Plant Molecular and Cellular Biology Program
Department of Biology
Center for Environmental and Human Toxicology
Organization Committee
Chair: Sixue Chen
Members: Jorg Bungert, Larisa H. Cavallari, Keith Choe, Ana C. Conesa, Laura Ranum, Jeffery A. Rollins (Chair-elect), Michele Tennant, Christopher Vulpe.
Staff: Cornelia Frazier, Hope Parmeter, Christina D. Williams, Joseph Kelly, Kelsey Hodge, Greg Tyler, Isabella Meredith, Fabiana B. Otero (fotero2@ufl.edu)