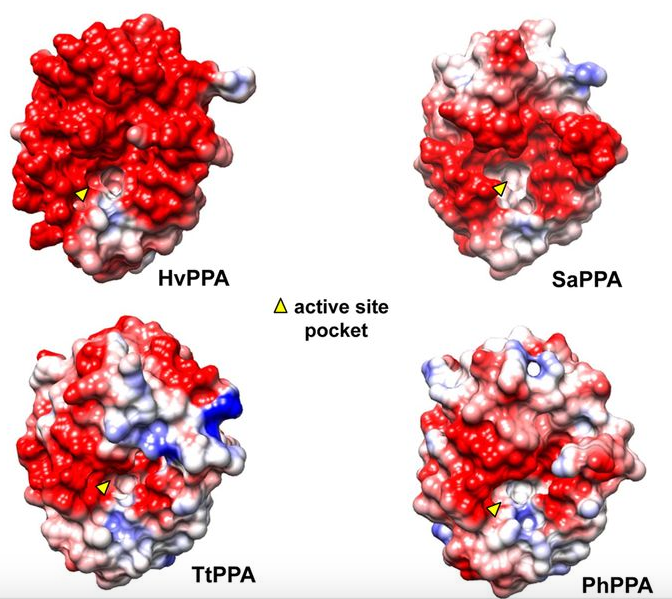 Lab marketing 'Thermostable, Solvent-Tolerant Biocatalyst for Extreme Conditions'
Julie Maupin-Furlow's lab is marketing their solvent-tolerant pyrophosphatase for commercial use.
The lab discovered the enzyme last fall, and has been working since then to secure a patent for it. The official title is "Thermostable, Solvent-Tolerant Biocatalyst for Extreme Conditions."
Maupin-Furlow is a professor in the department of microbiology and cell science, and a faculty member in the University of Florida Genetics Institute and the Florida Center for Renewable Fuels and Chemicals.
The enzyme can be used in DNA sequencing and RNA synthesis. It is usually derived from E. coli, yeast or thermophilic archaea; however, the newly discovered enzyme is from an archaeon that lives in the Dead Sea.
The enzyme uses water to cleave a pyrophosphate to create two phosphates. This action helps expedite certain cellular processes that are useful in bioindustry.
"It's an enzyme that can be broadly applied to a lot of biosynthetic reactions to drive them forward," Maupin said. "But what is unique about it is it can handle high salt and high organic [conditions]."
They found the surface charge of the protein is negative, and suspect this is what enables it to be so stable in low-water conditions, said Lana McMillan, a UFGI graduate student in Maupin-Furlow's lab.
The enzyme can be also be used in processes such as in vitro cholesterol biosynthesis, natural rubber synthesis and detecting DNA in a high organic solvent or salt.
Future study of the enzyme might include engineering it to find the necessary domain– making it minimal.
As some proteins have external helices, researchers will occasionally shave them off to determine the most minimal form that can still function.
"I think it would be interesting to completely engineer the outside of a protein to have more acidic residues on the surface to see if that explains the solvent tolerance," McMillan said.
More information about the enzyme is available in this Applied and Environmental Microbiology publication.Those interested in procuring a sample of the enzyme can contact Maupin-Furlow at jmaupin@ufl.edu.