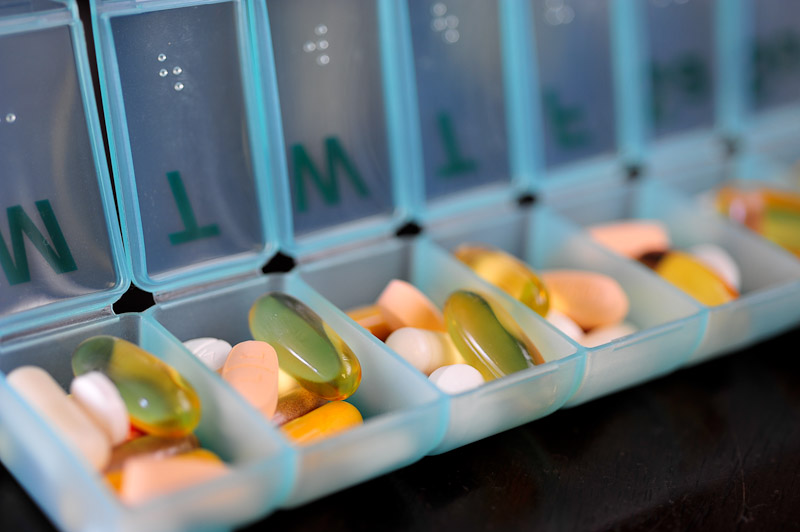 Grant supports study of generic versus brand-name common heart medicine
University of Florida Health researchers and Genetics Institute members, Lari Cavallari and Julie Johnson, received a $2.3 million, three-year grant from the U.S. Food and Drug Administration to investigate whether a generic form of a common heart medicine works as well as the brand-name prescription.
Toprol XL, a beta-blocking metoprolol drug, is used for treatment of high blood pressure, heart failure and other conditions. To learn if the generic form of Toprol XL delivers the same effectiveness as the name-brand treatment, researchers will compare the two by investigating drug concentrations in the blood as well as their effect on blood pressure and heart rate.
Led by Cavallari, director of the UF Center for Pharmacogenomics, the study will look at the drugs' bioequivalence, which is whether the same amount of drug is absorbed from a given dose of brand name or generic, by focusing on the CYP2D6 enzyme. They are interested in whether the CYP2D6 genotype differentially affects the pharmacokinetics of different formulations of metoprolol extended-release products, as this enzyme is responsible for metoprolol metabolism in the body.
"Our study will employ state-of-the-art approaches for determining drug levels in the bloodstream, gastric pH and genetic makeup to address questions regarding the bioequivalence of various extended-release metoprolol products," Cavallari said.
Common genetic variations in CYP2D6, which acts on one-quarter of all prescription drugs, may affect the brand and generic forms of the drug in its ability to lower blood pressure and regulate heart rate. The effect of CYP2D6 genotype on the bioequivalence of metoprolol products has not been examined and thus is important to define.
According to the FDA, generic forms of drugs save patients more than $150 billion a year in medical costs. To test the relative effectiveness of generic drugs to their name-brand counterparts, the FDA looks for bioequivalence. Through active investigation of extended-release drugs, the FDA and researchers hope to ensure effective treatment outcomes in patients.
"The results of this study will help the FDA determine the criteria necessary for improving generic extended-release metoprolol products to ensure safe and high-quality generic alternatives for patients," Cavallari said.
Related articles: 
http://www.medicalnewstoday.com/releases/290424.php
http://post.health.ufl.edu
Photo Credit: https://www.flickr.com/photos/sdickter/