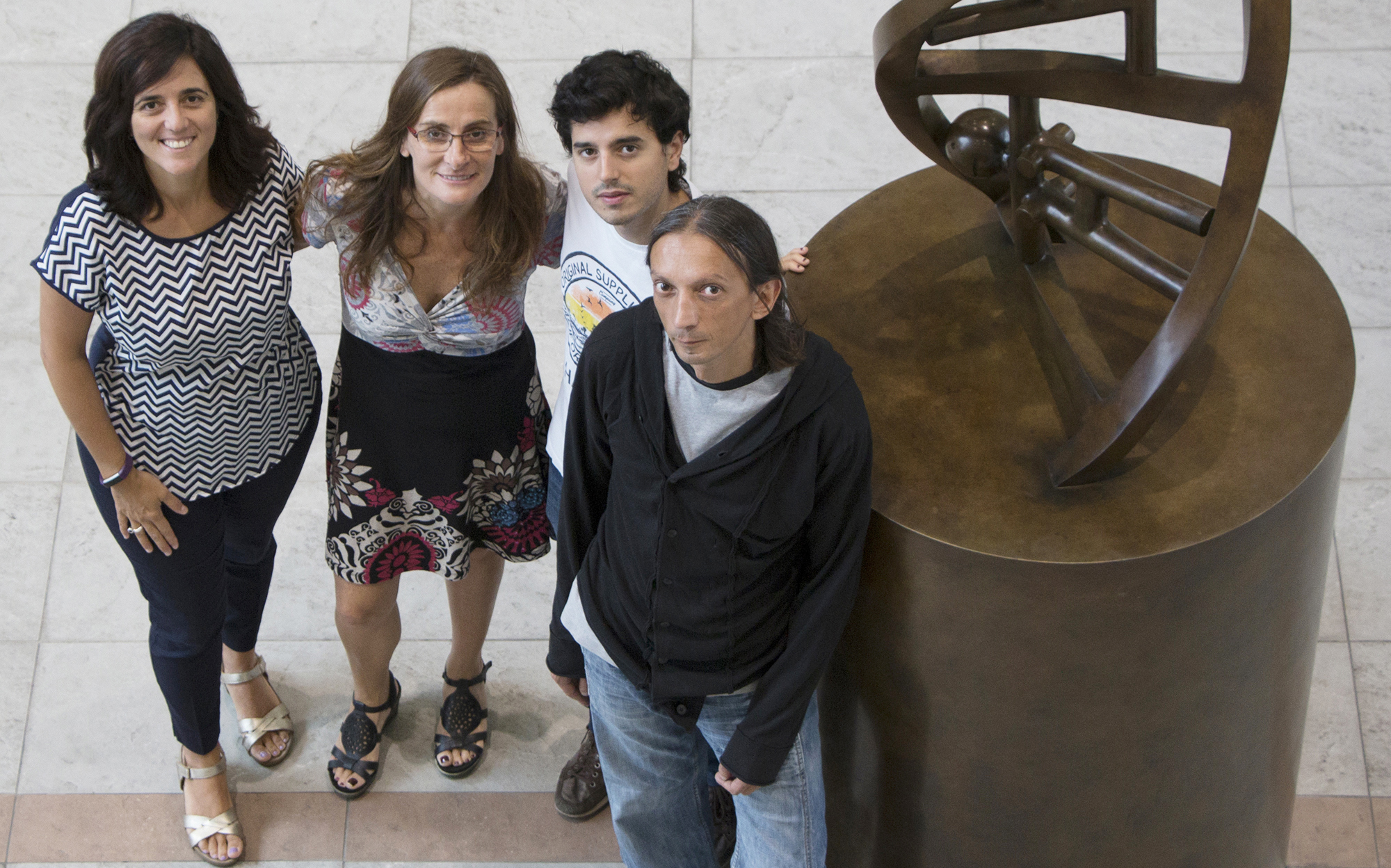 Faculty host guest researchers through European Union program
While it's not hard to imagine many scientists were the type of students who asked their teachers if they could work on group projects independently, most of them eventually grow up to realize they can only get so much done alone.
As a nod to the benefits of collaboration, the European Union created the "Developing an European-American NGS Network." The project was created in 2013 to facilitate collaboration between researchers in Europe and the Americas within the field of Next Generation Sequencing data analysis.
Two UFGI labs have recently joined the partnership. Ana Conesa, PhD, professor in the department of microbiology and cell science, and Lauren McIntyre, PhD, professor in the department of molecular genetics and microbiology.
Over the summer, Conesa hosted two researchers from Barcelona– Ana Caño-Delgado, PhD, assistant professor with the Center for Research in Agricultural Genomics, and her graduate student Fidel Lozano. McIntyre is hosting Fabio Marroni, an assistant professor from University of Unide (Italy) Department of Agricultural and Environmental Sciences.
"I wanted to establish new collaborations with people from other countries," Conesa said. "And foster exchange of people, exchange of ideas– think of new ways to do projects together."
Conesa's work is primarily in bioinformatics. Caño works in plant genomics. The goal of the exchange is that researchers will learn new techniques from their host labs, and share them when they return home.
"I learned a lot with Dr. Conesa," Lozano said. "It's a very good team."
He added that he feels better equipped to analyze his own data sets going forward.
"I feel like I have a new tool, and I want to apply it to all of the things I am doing there," Lozano said.
Marroni's six-week stint in McIntyre's lab is his third DEANN placement. He chose her lab, because she works on allele-specific expression, a topic he's interested in.
Although he is a seasoned researcher, he said joining a lab is like starting all over again.
"You don't know anything about the lab– you have to learn the procedures," Marroni said.
But that can be useful, as it compels the visitor to pay more attention to lab procedure than they might otherwise, increasing the likelihood they'll pick up a new technique.
"You see how other people work," Marroni said. "You can compare your methodology with those of other people."
He plans to incorporate her techniques into future research. He said he is collaborating with McIntyre on a paper about him using her methods.