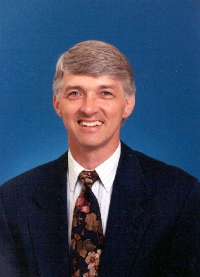 Experts discuss genetic impacts on life – plants, animals and our health
From horse colors and dog breeds to type I diabetes and antibiotics, the Florida Genetics 2014 Symposium exhibits the impact of genetics on all living organisms. Now in its 10th year, the symposium showcases discoveries from leading genetics and genomics researchers from the University of Florida and across the country.
Hosted by the University of Florida Genetics Institute, genetics researchers, students and industry leaders will gather for two days of presentations, research sessions and networking. Speakers will present and discuss a range of genetics and genomics topics, organized into three focused sessions: Genetics and Food Security, Genomes to Phenotypes, and Microbiomes. All events are held at the Cancer & Genetics Research Complex (CGRC) and Health Professions, Nursing & Pharmacy (HPNP) buildings.
On Wednesday, October 29, opening remarks begin at 1 p.m. in the CGRC with presentations throughout the afternoon. The first day is capped by keynote speaker, Køb billig Cialis Tadalafil piller online uden recept Roger N. Beachy, founding executive director of the World Food Center at the University of California, Davis, whose talk addresses the role of science and technology in world food and nutrition security. The keynote address will take place in the HPNP auditorium at 5:30 p.m.
The symposium continues at 9 a.m. Thursday, October 30, with presenters scheduled until late afternoon.
In addition to the event speakers, more than 140 students and post-docs will present their research and findings during two poster presentation sessions, one on each day. An award ceremony will be held at the end of the second day to recognize poster session winners.
Complete list of speakers:
Genetics & Food Security
Thomas Mitchell-Olds, PhD – Duke University – "Dissecting constraints on complex trait expression across environments"
William A. Petri, MD, PhD – University of Virginia – "The genetics of malnutrition and its impact on child development and vaccination"
Genomes to Phenotypes
Elaine Ostrander, PhD – National Human Genome Research Institute – "Genetics of complex traits in the domestic dog"
Samantha Brooks, PhD – University of Florida – "Galloping into the future: genomics in equine research"
Eve Wurtele, PhD – Iowa State University – "Orphan genes of plants"
Brad Barbazuk, PhD – University of Florida – "The Amborella genome sequence: A reference for the evolution of flowering plants"
Microbiomes
Cameron Currie, PhD? – University of Wisconsin, Madison – "Ants, agriculture, and antibiotics"
Graciela Lorca, PhD ?– University of Florida – "Lactobacillus johnsonii N6.2-mediated mechanism in mitigation of type I diabetes onset"
Joerg Graf, PhD ?– University of Connecticut – "Metagenomic and metatranscriptomic analysis of the medicinal leech gut microbiota"
Gary P. Wang, MD, PhD – University of Florida – "Alterations in gut microbiome in Clostridium difficile Infection"
Representing the diverse Genetics Institute faculty, many UF colleges and departments support the symposium through sponsorship and participation. Some of the sponsors this year include the UF Institute of Food and Agricultural Science (IFAS), Interdisciplinary Center for Biotechnology Research (ICBR), College of Liberal Arts & Sciences and the College of Veterinary Medicine, and College of Medicine Department of Molecular Genetics & Microbiology.
For a full schedule visit ufgi.ufl.edu/FloridaGenetics2014 or download the event app at ufgi.ufl.edu/App. Registration is free and open to faculty, staff, students and guests until October 24.
Contact: Megan Kimmel
mkimmel@ufl.edu
352-273-8168