Phenotype Prediction using Genomic Data – January 25, 2018
Cancer & Genetics Research Complex, University of Florida, Gainesville, FL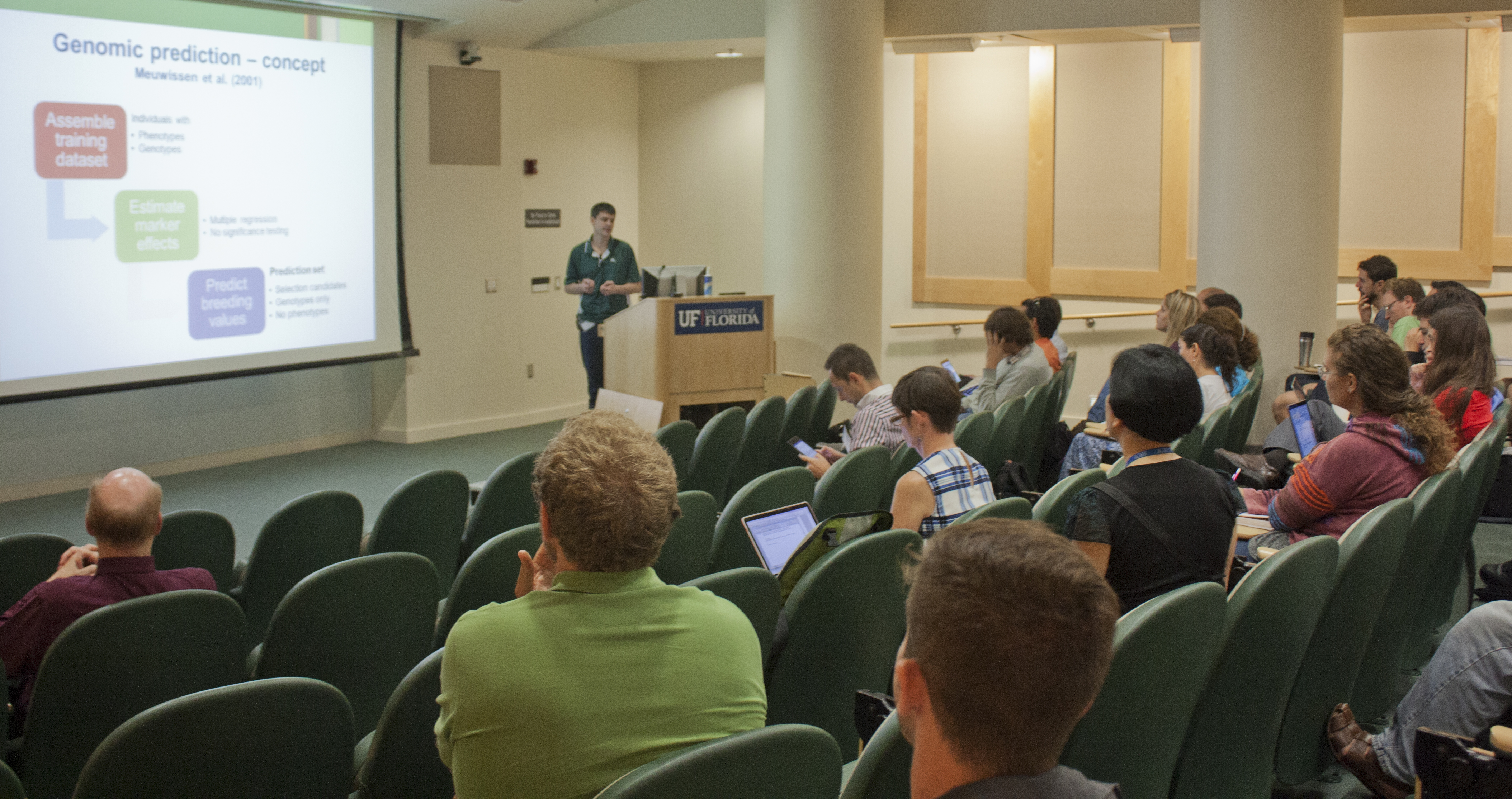 To Register
Click here.
---
 Live Streaming
This workshop will include live streaming online, in addition to the the option to attend on the University of Florida campus.
---
Speakers:
Dr. Natalia de Leon, University of Wisconsin
Dr. Frank Technow, Dupont-Pionneer
Dr. Ana Vazquez, Michigan State University
Dr. Jack Dekkers, Iowa State University
---
Workshop Sponsors
IFAS-Research
Agronomy Department
Horticultural Sciences Department
UF Genetics Institute
---
Contact: Marcio Resende (mresende@ufl.edu) with questions.