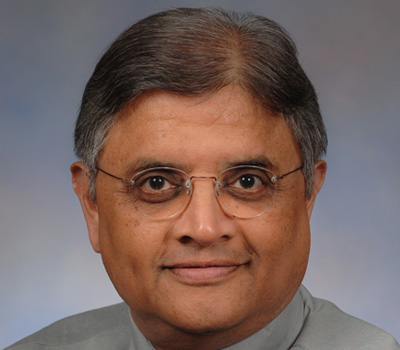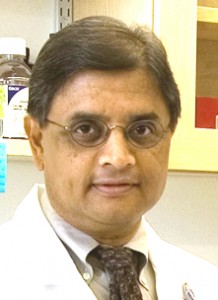 Genetics Institute faculty member, Arun Srivastava, PhD, spent the past three decades researching two parvoviruses: the non-pathogenic adeno-associated virus (AAV), and the parvovirus B19, a common human pathogen.
His contributions to the field of parvoviruses include: identification of cellular co-receptors for AAV and parvovirus B19, elucidation of the steps involved in parvovirus trafficking in cell and nuclear transport, and identification of cellular proteins involved in the regulation of AAV DNA replication and encapsidation.
Srivastava is the George H. Kitzman Professor of Genetics and Chief of Division of Cellular & Molecular Therapy in the departments of Pediatrics and Molecular Genetics & Microbiology, and at the Powell Gene Therapy Center.
More recently, his work includes emphasis on developing recombinant parvovirus vectors for gene therapy of genetic diseases such as thalassemia and sickle cell disease, as well as malignant disorders such as hepatoblastoma and hepatocellular carcinoma.
His current research activities are supported by Viagra Side-effects grants from the National Institutes of Health. Over the years, he has been awarded five U.S. patents for his contributions made on human parvoviruses and their potential for use as vectors in gene therapy.
Srivastava has published 158 research articles in peer-reviewed journals, reviews and book chapters.